Meet Our Pastor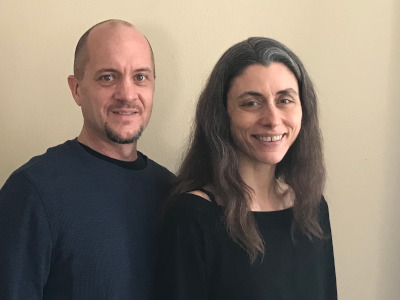 Pastor Mike Gunnon
Pastor Mike grew up in Superior Wisconsin and didn't attend church often. He believed in God but didn't know Him in a personal way. In his late teens, he started drinking and life went downhill from there. He struggled for over 14 years in this lifestyle until he moved to Rochester, MN in 1999. There, ready to give up on life he met Jesus at the age of 31 and his life was completely transformed. He fell in love with Jesus and His word and early on God planted a seed of ministry in his heart.
He met his wife Gloria in 2001 and they attended Bible school together in Tennessee. God then called them to Native ministry in 2005 where they served as missionaries until 2012. He then felt called to serve back in the states with Child Evangelism Fellowship. During that time, he also served as a part time pastor. In 2014, God called him to serve full time in pastoral ministry. He has a passion for the word of God and reaching the lost for Christ.
Outside of church, Mike enjoys reading, fishing, running and working with kids and teens while serving the community.
Pastor Mike has been married to Gloria since February 2001 and has four children. Three boys and one girl. Their names are: Samuel, Liam, Promise and Asher.
Email Pastor Mike:
mgunno@gmail.com
---
Our Mission
To REACH non-believers for Christ;
To LEAD non-believers to faith in Christ;
To CONNECT them with other Christians;
To help them GROW in their faith;
To challenge the growing to DISCOVER their
ministry and HONOR God with their life.
C&MA Mission
We desire to know Jesus Christ as Savior, Sanctifier, Healer, and Coming King and to complete His Great Commission.