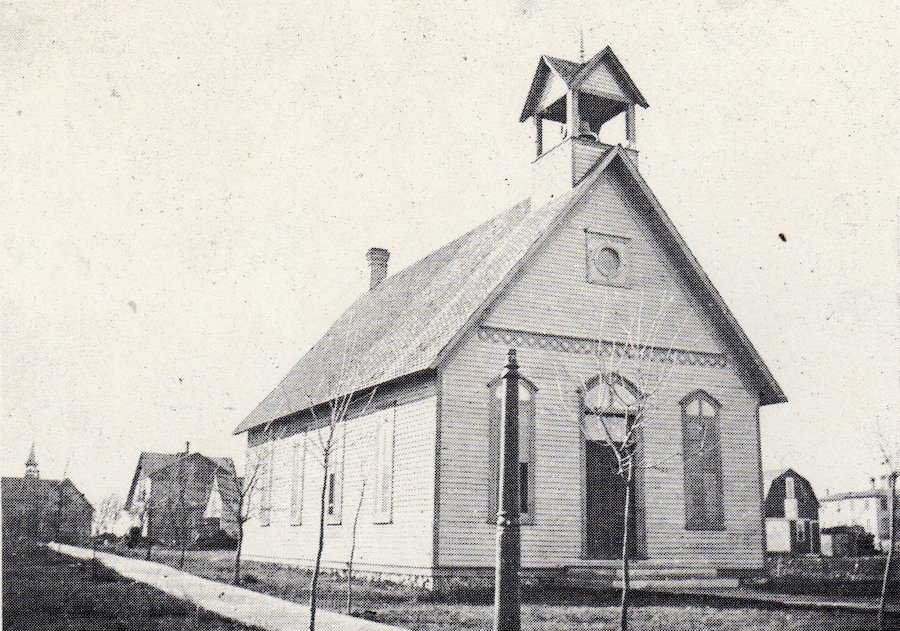 The first religious service in the settlement of De Smet was held in the home of Charles P. Inqalls on February 29, 1880. Later the group met in an unfinished railroad depot for awhile. The church was officially organized on June 20,1880. One year later a congregational meeting proposed financing for a church building. Money was raised through contributions and pledges. Construction on the church was begun in 1882. "Pa" Ingalls assisted in the construction.
The original structure was a typical small church of its time: 28 by 48 feet in size, with the entrance at the north end, and two small vestry rooms. Atop the steep roof was a sturdy belfry.
The first meeting to be held in the First Congregational Church building was on August 30, 1882. The Reverend Edward Brown was its minister. Among the eight charter members were Charles, Caroline and Mary Ingalls.
The bell was purchased in 1884 from Henry McShane & Company at a cost of $100.38. It was the first church belt to ring in Kingsbury County, it is still in use at the new United Church of Christ building.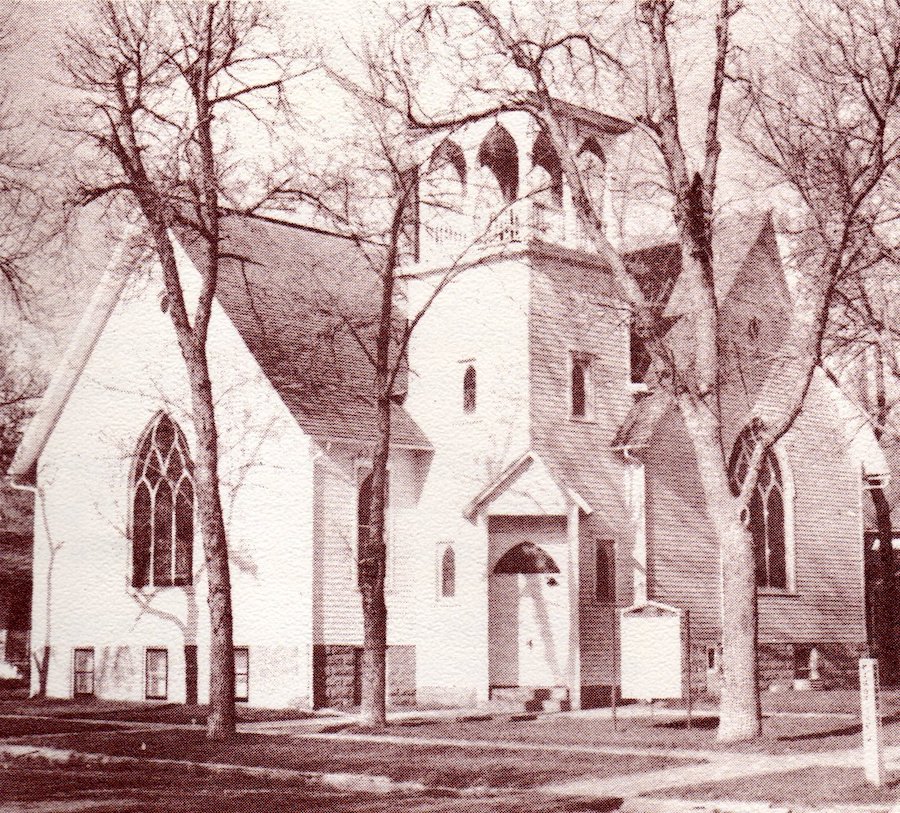 In 1909 the church was remodeled considerably. A basement was built. The east wing and new entrance were added. Stained glass windows were purchased for $260. The large window on the north was a gift of the Drakola Congregational Church.
In 1967 the congregation built a new church west on Highway 14. The old building was then sold to the Christian and Missionary Alliance for the beginning of a new congregation.
This historic church, first conceived in the minds of "Pa" Ingalls and his contemporaries, has survived the winds of change. It has met the tests of droughts and depressions for nearly 100 years, to leave its own mark on the lives of the faithful in De Smet, South Dakota.